We're in the midst of the big 2009 snow that hit the eastern US. It started Friday evening and kept going well into Saturday night. I haven't measured it, but looks like about 18" to 20" of white stuff. Thankfully, we have plenty of supplies and don't need to go anywhere, so we haven't done much to dig ourselves out.
My camera frustrations got the better of me last week. I broke down and ordered a Nikon DSLR. It arrived just in time for the snow. :) Things were sort of gray on Saturday while the snow was falling, but we woke up to sunshine today.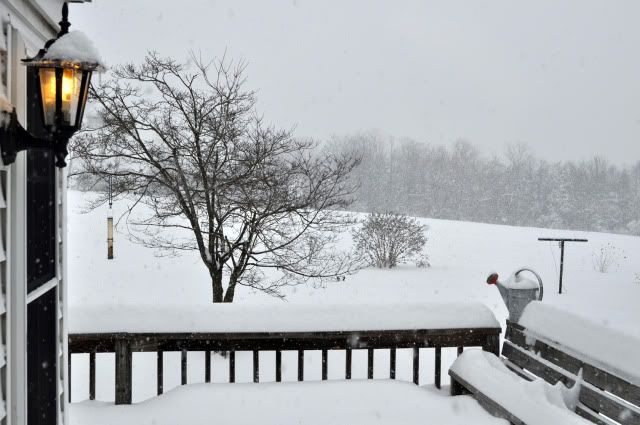 All this snow has been great for staying indoors with my hobbies. I'm in the midst of some socks, and even have some more stitching planned. I'll have pics of all that stuff soon.