I finished Their Song this morning! I was expecting to finish this on Friday, or at least over the weekend. I was so close that it really didn't need much work. But life (read: "gardening and animals") got in the way and I didn't have time or energy to stitch until this morning.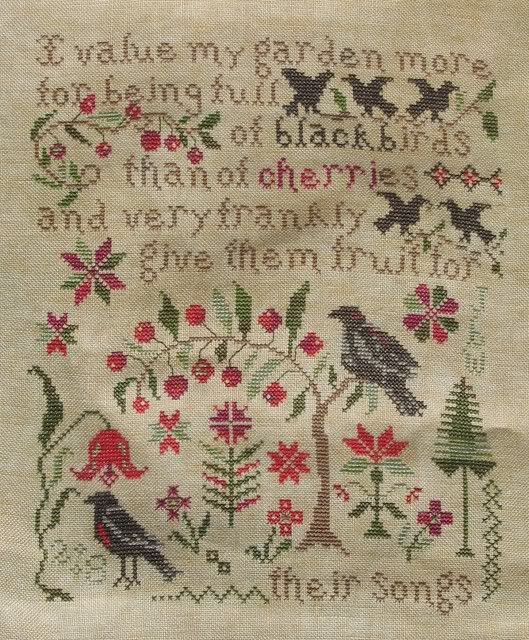 This was such a fun stitch that I put everything else on hold and worked obsessively on it until it was completed. I rarely stitch anything straight through like that, unless it is something
tiny
. If you would like to stitch this, send an email to me at flosslady99 @ yahoo.com, and I will be happy to pass the pattern along.
With Their Song completed, I plan to get back to work on Tradewinds and Adia, plus a few small things that I want to start. I need to spend some time clearing out a few FUFOs, too.