Last year, I was making some pretty good progress on Souvenir Sampler. Then I got distracted by other things and put it away. A couple of times, I tried to get back to it, but just couldn't get into a rhythm with it.
The last photo I took of SS was in early September 2008.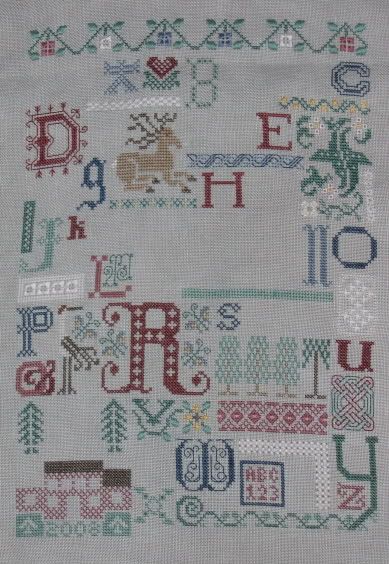 I pulled it back out recently and finally managed to make some progress. Here's what it looked like as of this morning:
I think I've figured out the bodice issues with my top, so that should be easy enough to finish. I'm actually pretty handy with a sewing machine-- I've been sewing most of my life. It's just one of those things that I have to be in the mood for, so I come and go on it. The mood usually strikes me whenever the clothes in stores are particularly unattractive or ill-fitting. Or poorly made. The trouble I'm suffering from at the moment is a complete lack of fabric shops where we live. I got a bit spoiled by G Street when I was in northern VA. Out here, all we've got is JoAnn's, which I am not a fan of, and it's 35 miles away. Before long, I will probably tag along on one of BF's trips back to the DC area, just so I can go fabric shopping.