Sometimes, not updating my blog has its advantages. In this case, I've been able to do some stitching in my "away" time. I even have some finishes to share!
My first finish is for a Christmas in July ornament exchange. The pattern is from an old JCS ornaments issue, but I can't remember which one. The 2003 edition, maybe? If I can find it again, I'll post the pattern details. At any rate, I thought this was a cute design for the occassion.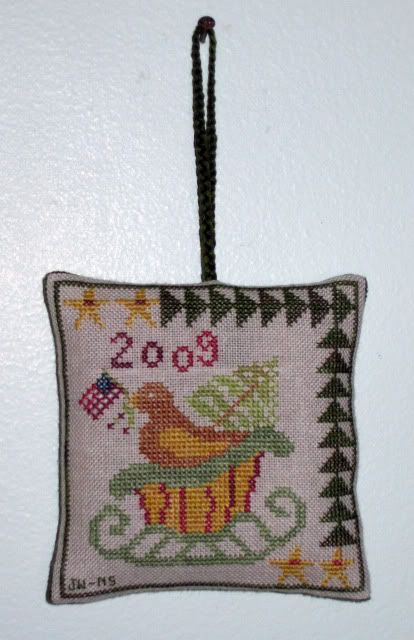 My next finish was Halloween's a Sudden Boo, a freebie by Barbara Ana. The pattern is available online at cybersttichers.com. There is supposed to be a verse at the bottom, but I decided to leave it off. It's hard to tell in this photo that the fabric is sparkly-- a limited edition from Silkweaver that I had in my stash.
Last, but not least, is another design that I found at Cyberstitchers. It's Kilim Motif, by Banu Demirel. It was a quick stitch-- started Monday evening and finished this morning. It's stitched on a 36 ct. hand-dyed fabric. I haven't decided yet whether to turn this into a needleroll, or if I'd rather have it in a frame.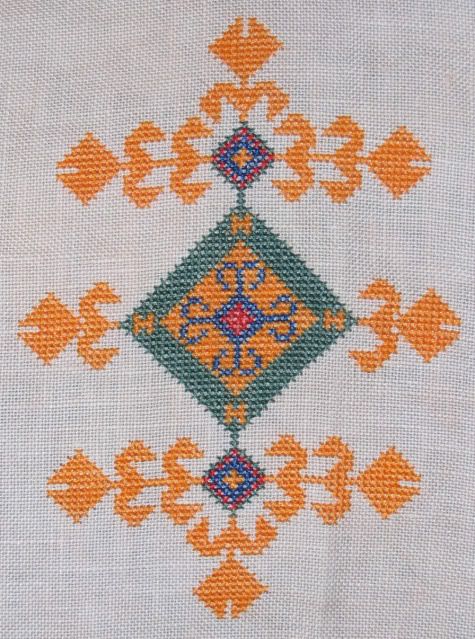 I should get back to PIG, but at the moment I'm itching to start something new. I wonder what will win out?