The finishing fabric that I had in mind for Candy-Stick Noel was really calling to me, so I bit the bullet and pulled out the sewing machine this morning. This fabric is actually what prompted me to stitch the design. The pattern wasn't something I'd ordinarily choose to stitch, but I couldn't resist because I had the
perfect
fabric to go with it.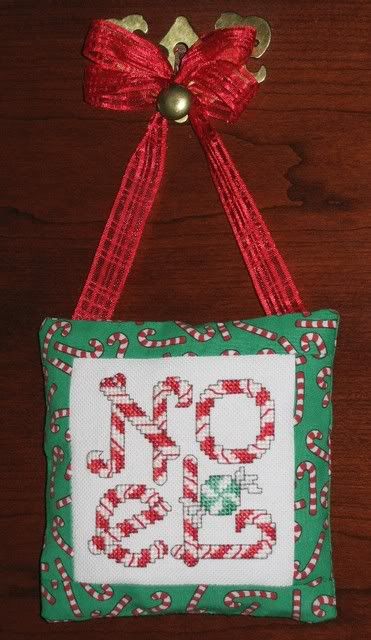 I'm really happy with the way this turned out. And, now that the sewing machine is out, I just might go ahead and assemble something else if I can find the time. I've been pretty busy over the past couple of days filling soap & lotion orders. I think I've earned a break, though. ;)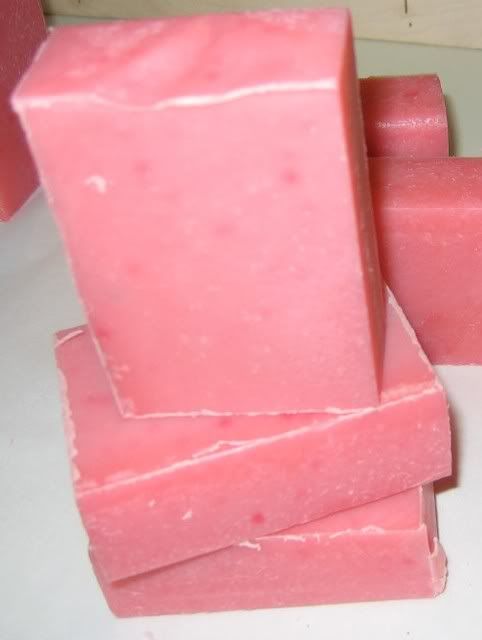 Yesterday's soap was a fragrance called "Lick Me All Over". I'm not crazy about the name of this, and may decide to call it something else, but it smells delicious! It's a sort of fruity scent... almost good enough to eat.