Lately, life has gotten in the way of blogging. It started with work, which was
extremely
hectic last week. Then I hopped on a plane to Florida, to visit BF's parents. It was a wonderful, relaxing trip, and I even did some stitching while I was there. More on that later.
Flights to and from Orlando (you know, where THE MOUSE lives) can be a bit trying, to say the least. Lots of screaming children on those flights, which is a real picnic if you happen to have a 6:00 a.m. flight. On a SATURDAY morning. The return flight, though it was on a weekday and at a much later time, wasn't much better. We arrived home, somewhat frazzled from travel, and my day improved immediately. There was
squishy mail
. Lots of it!
First, there was my St. Pat's exchange from Laurie. What a beautiful bag! The photos truly do not do this piece justice. The stitching is so tiny and perfect, and the finishing is simply wonderful.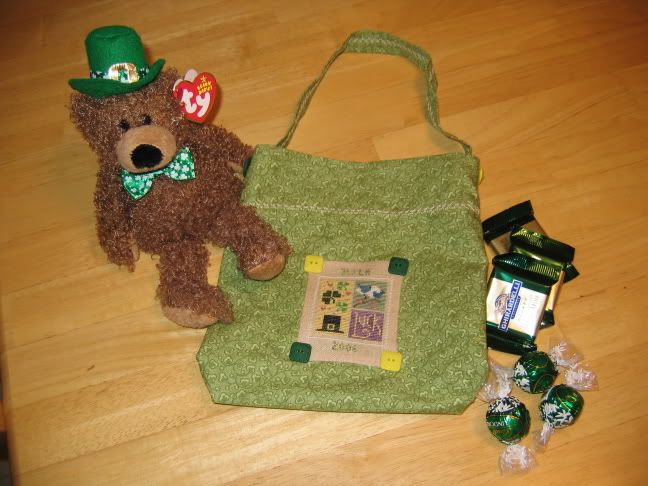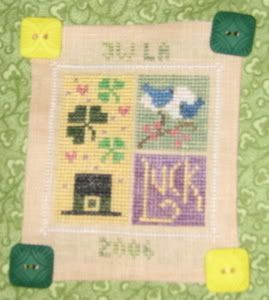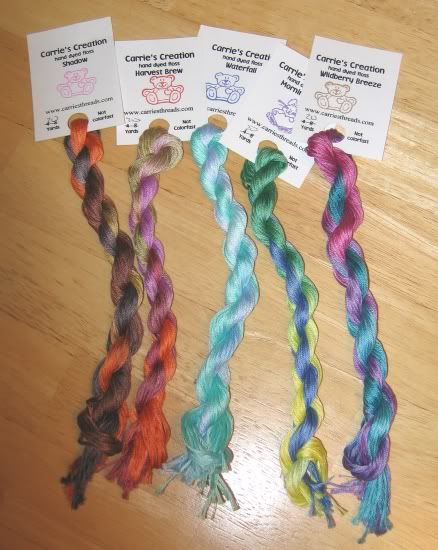 The next bit of mail was an order I had placed from
Carrie's Threads
. I had forgotten I'd ordered these before we left. This was my first order of these threads, but I'm sure I'll be ordering more. The colors are so pretty!
The other two packages were a complete surprise. Both were sent from stitching friends as a "thank you" for some patterns I had passed along. One was a package of foot spa goodies-- fabulous timing, since I have to teach a class next week and my feet always ache afterward. The other was a package of yummy fabrics, which I am already making plans for.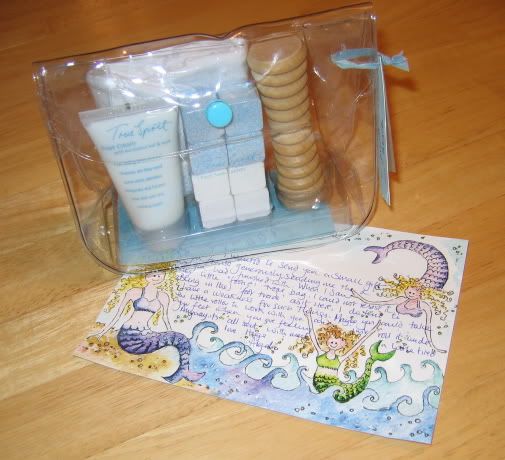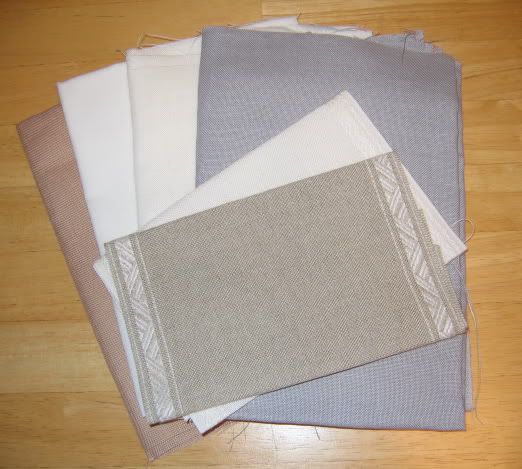 It was a lovely mail day, indeed! :)
And, in stitching news... I took Castle Sampler to Florida. It was the only project that made the trip. Despite a couple of frog visits, I did manage to make a bit of progress on it.