I haven't worked on Tradewinds in a week or so, but it has been even longer than that since I've posted an update. During my last Tradewinds stitching session, I completed the ship's compass.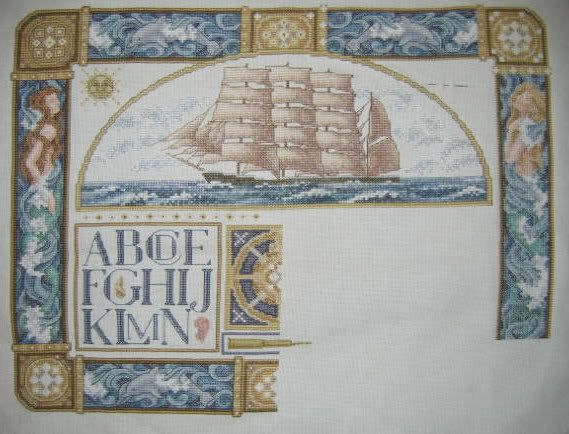 I've also made some progress on the biscornu for May's Monthly Finishing Challenge. I completed the stitching for the first side last week. The design is
Orange Moroccan Tile
, a freebie from BH&G.
Side two will be the "Green" tile from the same series. I'm stitching them with "Waterfall" floss from
Carrie's Threads
. The fabric is 28 ct. Colonial Blue lugana.