Today's exchange update is from the SBEBB Christmas ornament exchange. First is the gorgeous ornament that I received from
Veronica
. This was the "mystery" package that I received several days ago. The mystery came because there was no note and no return address, so I wasn't completely sure who sent it, or what exchange it was from. I design is just perfect for me-- it was one that I wanted to stitch, but hadn't found the time. The alphabet is stitched over one, and it is beautifully finished. :)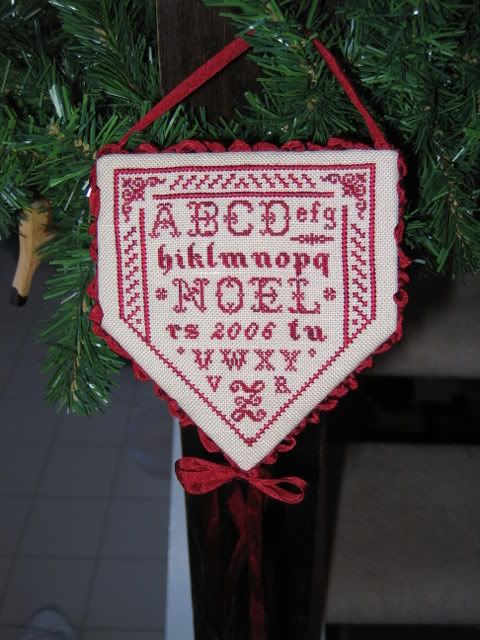 And here's a photo of the whole package...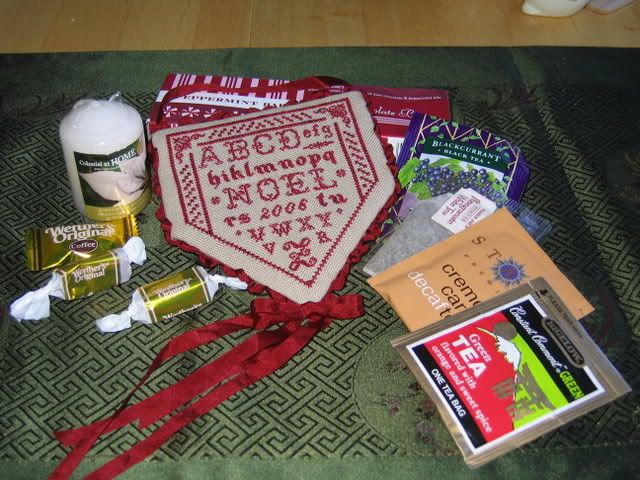 The peppermint bark is my new favorite addiction. I haven't tried the teas yet, but I'm especially interested in the pomegranate white tea. It sounds great. ;)
I also received word that the ornament that I stitched for Cindy has arrived at its destination. This is another that I may have to stitch for myself. ;)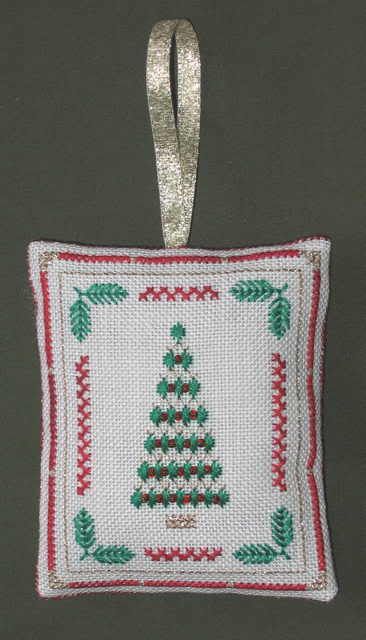 I personalized the back with our names and the year.