This has been an extremely busy exchange season for me. I signed up for so many in the last couple of months that it seems that I am always sending or receiving something. This week, my mailbox has been especially full. :)
The first exchange was from the USEBB pinkeep exchange. This little beauty is from
Jo
. The pattern is from JBW Designs, and I think it came out in a recent JCS issue.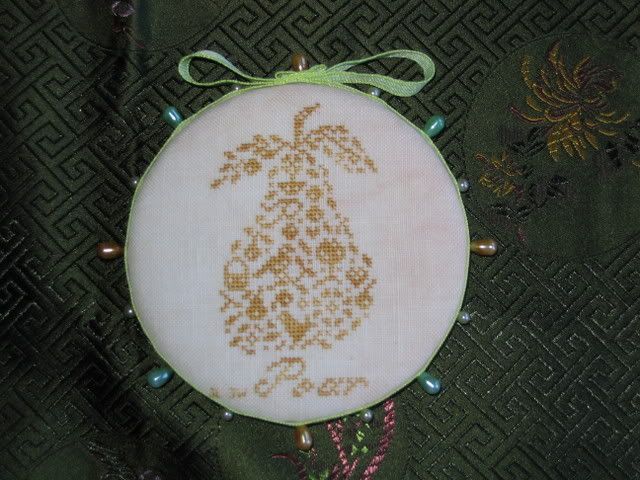 I love the fabric that she used for the back!
I stitched a pinkeep for
Becky
. The design I chose was actually a Christmas ornament pattern from an older JCS ornaments issue. I had stitched this for myself as an ornament earlier this year, and decided that it would be perfect as a pinkeep. So, I stitched it again, this time using non-holiday colors. The fabric was 32 ct. Amsterdam blue linen, and I used Waterlilies "seafoam" thread.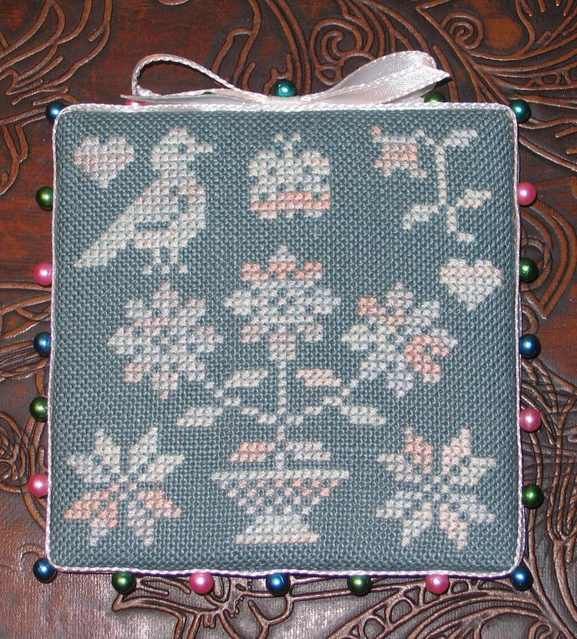 I personalized the back with our names and the year, along with a couple of elements of the design.
Yesterday, I received THREE packages in the mail. :) :) :) I had a fantastic time opening all of them. At the moment, I can only show two of them, because there is a *teeny* bit of mystery concerning the third. I'll be posting more on that later. ;)
One of the packages was this lovely ornament from Nancy. The design is by Linda McMillen. Nancy made a tuck pillow for this, but left it unstuffed, which made for a very pretty finish. She even made the little buttons herself out of Sculpey! :)
Here's a pic of the whole package. I thought the CD of Christmas music was a great idea!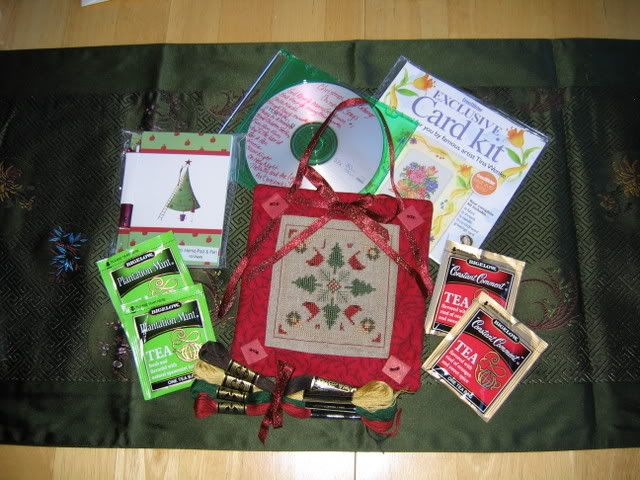 The next package was from the USEBB Winter Blast exchange, stitched by Vonna. This flat-fold is so beautifully finished. She even trimmed it with little snowflakes and personalized it with our initials and exchange info on the back.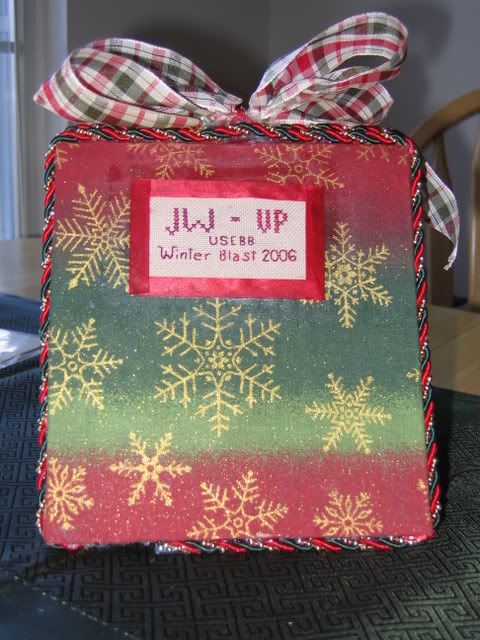 The rest of the package was also wonderful, with assorted winter-themed goodies.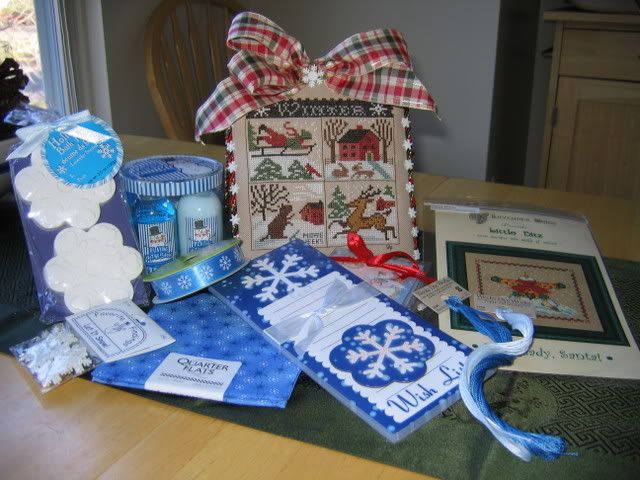 Of course, I've also been sending out some exchanges myself. The only one that I'm sure has been received is this ornement that I stitched for Toni. I really liked the way this one turned out-- I just might have to stitch another to keep. ;)
I hope I haven't worn your eyes out with all of these pictures. There will be more to come over the next several days. Stay tuned...