Since 2000, I've been starting a new project every January 1. Even though I didn't stitch a lot in 2010, I kept with this tradition for another year. For 2011, I decided to start
Shell Collection
, a Dimensions kit that I picked up last year on a trip to NC. As a rule, I don't normally stitch from kits, but this one really spoke to me. I'm a sucker for seashells, so I decided that I simply HAD to have this. I can't stand stitching on aida, so I swapped the fabric for some 30 ct. cream (or was it ivory?) murano from my stash. Here's what I have stitched so far...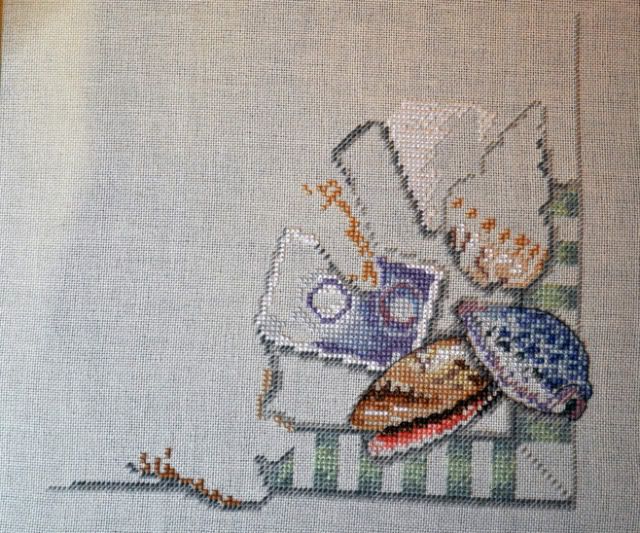 Last year's January 1 start was
Garden Verses
, which isn't finished, but I have made some progress on it. I've enjoyed working on this one and need to get back to it again.
I'll soon have more sewing to share. I got a bit sidetracked from it over the holidays, but will be getting back to it very soon. In fact, I have a pair of pants that are nearly finished-- just need to hem them. And of course, there are a bunch of other things in the works. Stay tuned...