Last month, I was at Joann's during a Butterick sale and purchased only one pattern. I left feeling not-so-great about Butterick. Well, I might be having a change of heart. I was at Joann's again last week, during another Butterick sale, and decided to try again. This pattern and fabric were among my finds...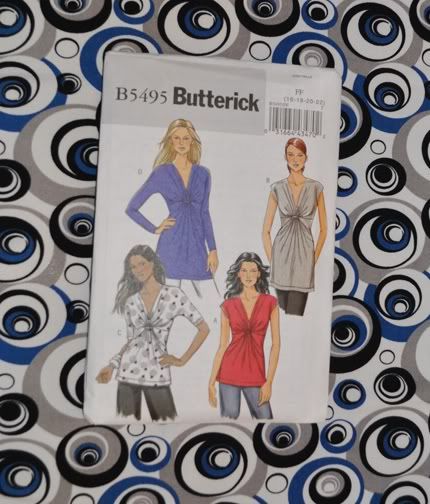 The pattern envelope said "Fast & Easy", no naturally something had to go wrong. In this case, the side front extended about 1 1/2" beyond the center front.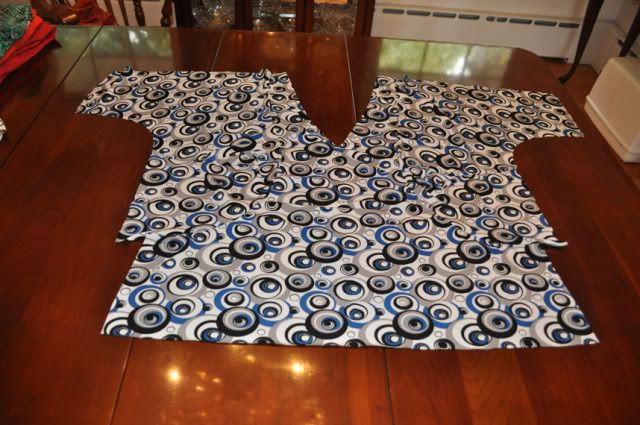 Normally, I would wonder if I accidentally cut two different sizes, but I was using the smallest one. I ended up laying the back onto the front and cutting off the excess. There was enough ease in the front to allow it to fit even after I removed the excess, but I'd still like to know what went wrong.
I love the top... except for the sleeves. They're kimono style, rather than set-in. It's not bad, but that style of sleeve is not my favorite. If I make this again, I'll make the sleeveless version and draft a sleeve to go onto it. At any rate, this is what I'll be wearing for lunch with the girls tomorrow.