That is the word that best describes me today. I had good intentions of going to basketweaving this evening, but I talked myself out of it. It has been a while since my last basket and I really should go, but I'm just not motivated to go out into the cold.
I think I'll stay home and stitch instead.
Boo Jack is nearly finished, though it isn't exactly a pleasure to work on. I'm not sure what it is that I dislike. Perhaps it's the relatively large blocks of a single color, stitched over one. That type of stitching has never been a favorite. At any rate, it's nearly finished and won't be a problem much longer.
I also realized that I never bothered to post a picture of my last 2009 finish. The design is Itty Bitty Honey, by Twisted Threads.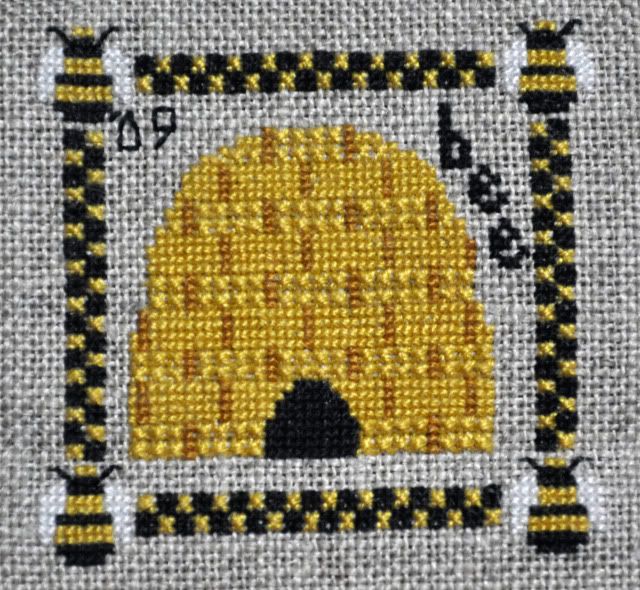 This little thing has been a UFO for ages. I'm not sure exactly when it was started, but I finished the companion piece, Bitty Bee, in 2001... or so says the date on the project. The bee was a quick stitch. The hive, not so much. The dreaded frog visited the hive a couple of times, and we all know what it's like to frog over one. Not fun!
Initially, I thought these might be the front & back of a scissor fob. Now I'm not so sure.