I managed to squeeze in a couple of finishes before the end of 2009. The first was All in a Moon, by Miss Crescent's Crowne. I still need to figure out what I'm going to use for the buttons, but at least the stitching is completed. I also finished Itty Bitty Honey, but there is no photo as yet.
This was stitched on 28 ct. linen from Silkweaver, using WDW and GAST floss that I had on-hand.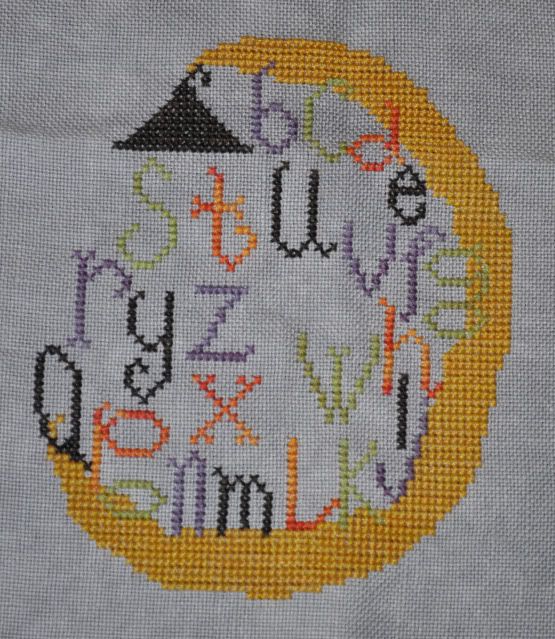 The snow has melted, but I can't resist sharing a couple more pictures of it. I actually made BF drive me around a day or two after the snowstorm, on a bit of a photography expedition. Every so often I shouted "STOP!" at which point, I hopped out of the truck and started snapping pictures like a maniac. A couple of them were even worth keeping!