Sorry I've been so quiet lately-- computer time has been limited, and our internet service has been less than cooperative. >:(
Enough of that! Take a look at the wonderful exchanges that I received last week, for the Autumn and Thanksgiving exchanges.
Becky
had my name for both exchanges, and she really spoiled me. I get in quite a funk at this time of year, and Becky's wonderful package really brightened my week. :)
For the Autumn exchange, Becky stitched this fantastic scissor/needle case. She also made a sweet little pumpkin tape measure cover. I love the little bees and beehive on this piece, because they remind me of Becky each time I see them.
The Thanksgiving part of this package was this amazing box. It's so beautifully stitched and finished. As lovely as it is in this photo, it's so much prettier in real life.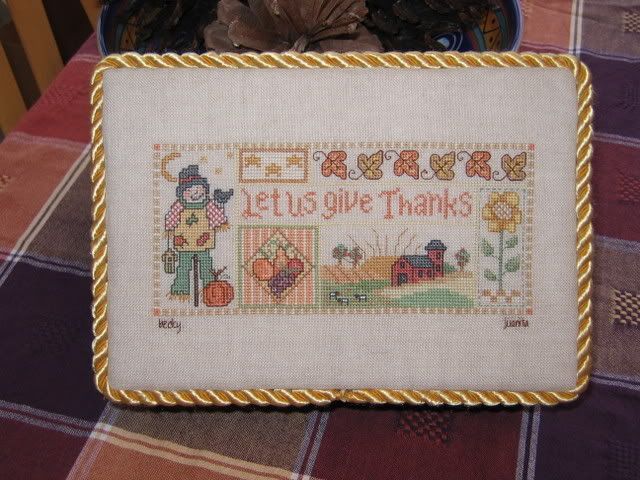 There were all sorts of other goodies in this package along with the stitched gifts. I love these little Halloween tuck pillows and can't wait to stitch something to put in them. Becky included a wonderful assortment of fall-colored threads-- DMC, perle cotton, and silk Mori-- and a gorgeous piece of hand-dyed fabric. There's also a cute little kit, notecards, and some great decorative items.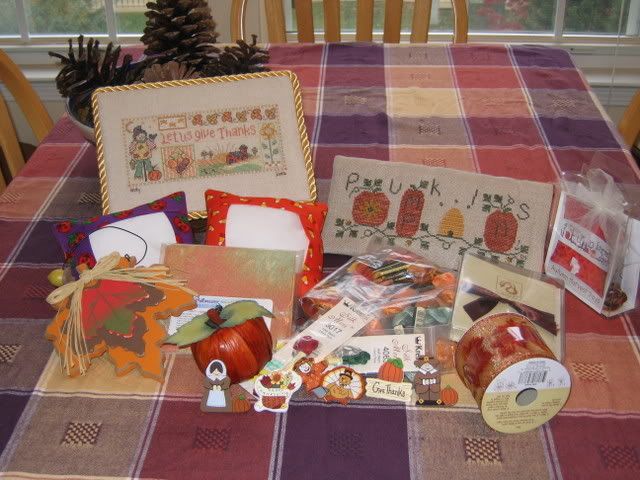 I feel so spoiled! :)