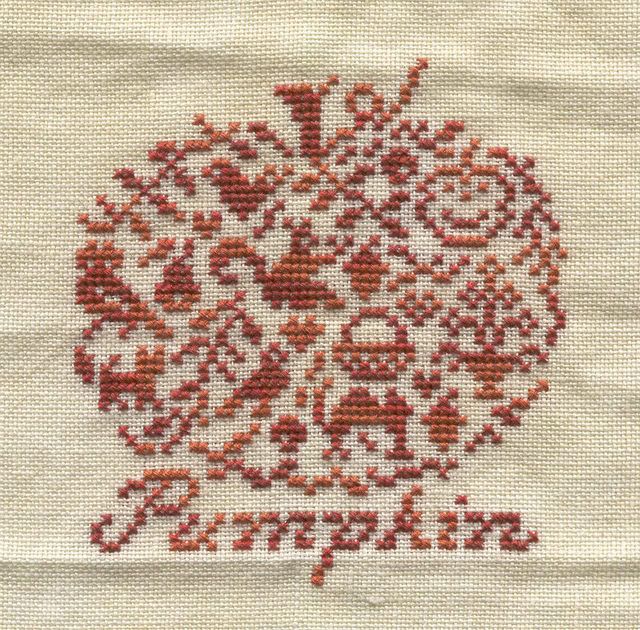 We drove out to the country yesterday, and I had a happy dance on the way. This time, I finished JBW Designs "French Country IV - Pumpkin". This is another of my (many) Hershey purchases. I also bought the pillow that goes with it, which will make for easy finishing. I was anxious to stitch this one, so that we could enjoy it during the fall season.
I've also completed the stitching on a little Sweetheart Tree kit that I picked up at CATS. Unfortunately, I forgot the bead packet at home, so that Happy Dance will be delayed until the end of the week.
I'm getting behind in my blog reading again. The internet connection out here is S-L-O-W and I lose patience with it pretty quickly. At the moment, I'm busy trying to catch up with the PILES of email that have rolled in the last couple of days. Hope everyone out there in BlogLand is doing well!