Has it really been WEEKS since I've blogged? I don't know where the time has gone! I did attempt to post an entry last week, but my computer ate it, and I didn't have time to write it all up again. I don't feel as though I've been all that busy lately. I just haven't been terribly motivated to do anything on the computer. Staring at a PC all day at work has a way of dampening my enthusiasm for doing anything online at home.
I received a beautiful exchange in the mail last week from Laurie. The theme of this exchange was "For the Birds." Isn't the pinkeep gorgeous? Laurie also included some other wonderful goodies. I felt so spoiled! :) The stitching & finishing on the pinkeep are just wonderful. The photos really do not do it justice.
I've been stitching quite a bit lately. The stitchathon earlier this month was successful, and I finished the stitching on Robert's Stocking. I still need to add the embellishments, which I have not yet purchased. Here are the before & after pics: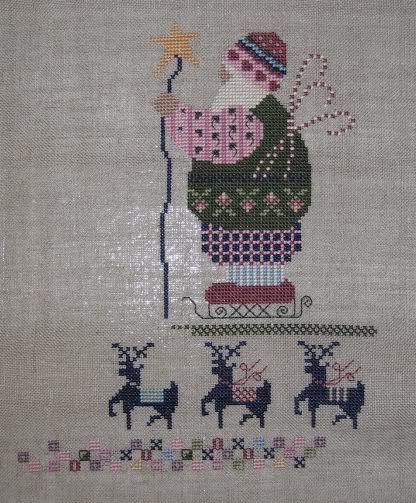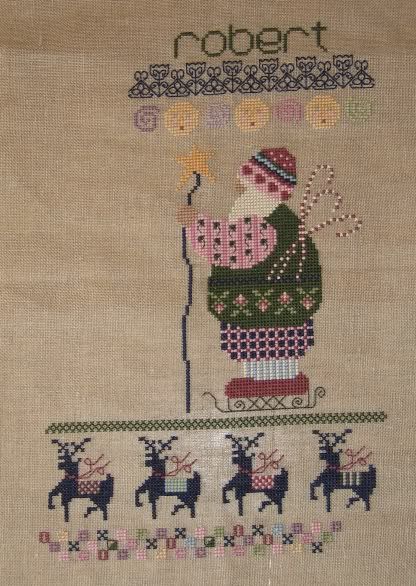 I also took an updated picture of Big Girl Panties. This project isn't my usual style, but the kit made me laugh every time I saw it at the store, so I finally
gave in and purchased it. Little Blackwork and Spanish Geometrical Sampler have gotten some attention as well, but I haven't taken any update photos yet.
We spent the weekend in the country and didn't return until yesterday afternoon. BF took care of the mowing, while I busied myself with some roses that I had ordered from Jackson & Perkins. My dad had grown roses for the last several years of his life, and I've inherited them along with the house. They've been neglected for the past couple of years, and this year I've put quite a bit of effort into saving them. They still don't look great, but they are steadily improving and I have more survivors than expected. Over the weekend, I planted 5 new ones. They were "bare root" plants, which meant that they arrived essentially as twigs and a root ball with no dirt attached. I had to soak them overnight before planting them on Sunday. And, wouldn't you know it... Sunday was when the downpour hit. I was in the midst of pulling weeds and planting the last 2 roses when the rain started. I wasn't willing to give up though, because the roses simply *had* to be planted. So there I was, in the POURING rain, frantically trying to get my plants into the ground. I was soaked to the skin and quite muddy by the time I finished. Thank goodness there were no video cameras!